Driver Qualification Card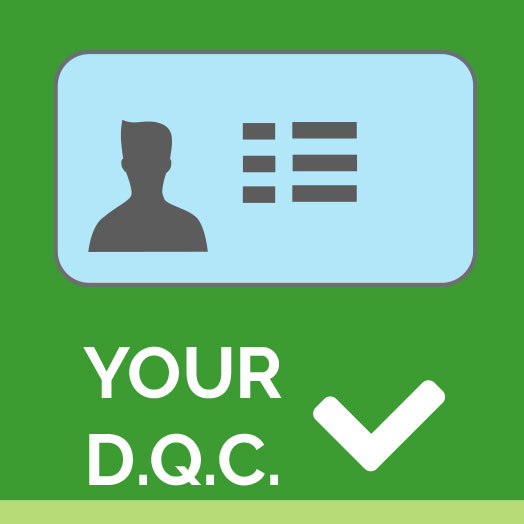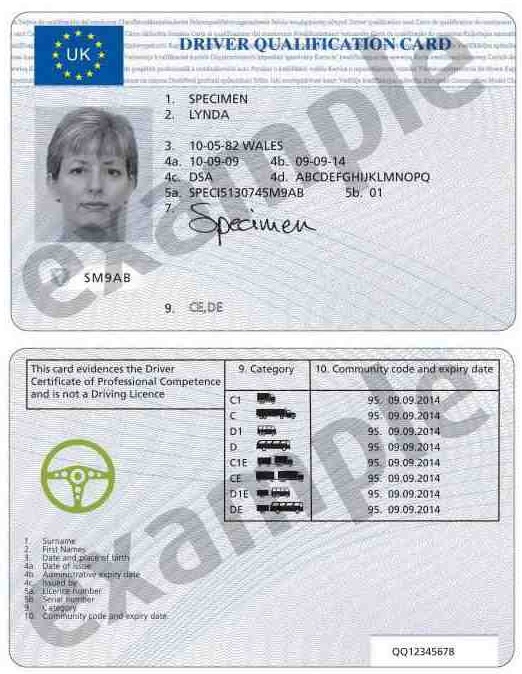 If you have already completed your first cycle please check your expiry date (4b on the front)...it may be due to run out!
Our drivers on our previous courses received their Driver Qualification cards the week after they came on the course . We always ask drivers who are completing their 35 hours periodic training to let us know when their DQC's arrive in the post (to them direct from the DVSA). And tieing in with previous courses the average turnaround is 4-5 working days. The card is sent direct to your home (or whichever address your licence is registered to) address by the DVSA after we upload your final hours (once 35 hours are complete).
Because we upload hours straight away (either that night or next working day) the turnaround to get your DQC is very efficient when you book through us (a benefit over some other training companies where long delays have been known.)
If you are completing your periodic training early DVSA may hang on to your card until nearer the expiry date before releasing it to you.
Please check the expiry date on your card when it arrives, and ensure the date is at least 5 years from either:
The date you completed your course or
5 years from the date of the previous expiry date.