Driver CPC Training Courses in the North East of England
Details correct as of 13th December 2018.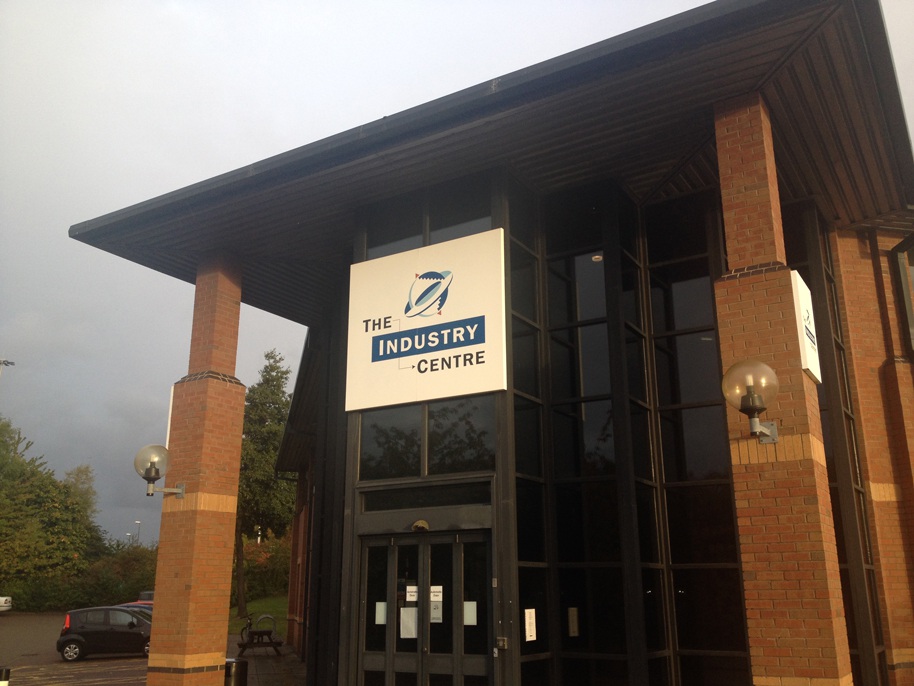 We are your local approved training centre. We run the majority of our Driver CPC Courses in Sunderland at The Industry Centre SR5 3XB plus other venues across the North East. To book on a course call
0191 5561004
or
click here
and fill in your details and we will call you. Please have your drivers licence to hand when you ring. We also work with other network partners across the North East to find the training solution that's right for you.
Call us if you would like to join our next course. We are also getting geared up for a busy year next year. With less than a year to go lots of drivers and companies are leaving things to the last minute because of Brexit. We are looking to make sure drivers whose expiry date on their DQC's is 09.09.19 aren't left high and dry. Fill in our Step 1 Enquiry Form and select 'I need my 5 Days Next Year (2019) before 09.09.19' to pencil in a place for your refresher week.

Price is £60 per day (£300.00 if you need full 5 days). Pre book by ringing 0191 5561004 at least the day before (sorry, we can't have drivers turning up on the day without pre booking unfortunately).
We run regular CPC Courses across the North East

We have just posted details of our dates for the year (2018) ahead. Click here for
more...
All of our courses are JAUPT approved and provided to us by R.T.I.T.B. In fact a complete new syllabus came out recently. The new course modules will provide more interaction with the drivers and no more "death by Powerpoint".
We have a proven track record having ensured over 1600 drivers have obtained their Driver Qualification Cards after attending our courses over the last 5 years. Great feedback, and we have a policy of only using instructors who have experience driving LGV's ! Before you book elsewhere please ensure you check that the instructor has actually had experience out on the roads. Drivers from all over the North East are welcome on our courses whether you live in Newcastle, Durham, Stockton, or wherever! We have lots of drivers attending from Spennymoor, Bishop Auckland and Newton Aycliffe areas. Everyone is welcome!
BREXIT and Driver CPC If you are wondering how the recent EU Referendum vote to leave by the UK affects your Driver CPC
click here
to read our report. And some very recent proposals from Europe on changes to D.C.P.C.
click here...
We are still seeing decent numbers on our courses for drivers who have still not completed their first cycle of DCPC. Both drivers who are needing this to get back into work and those who are looking to get a day under their belt for their second cycle of DCPC are welcome on our course.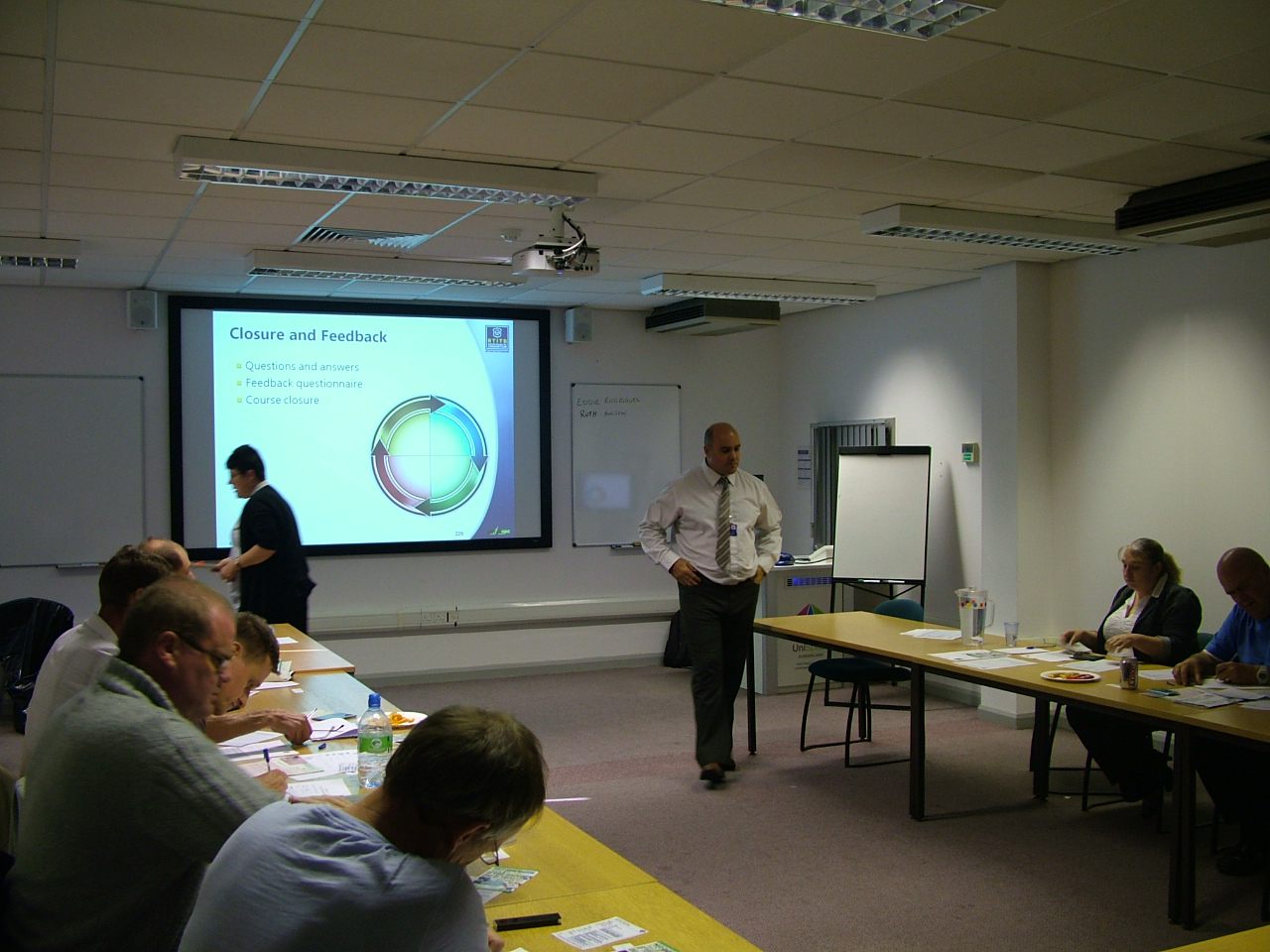 For LGV drivers who gained their C1 Category before 10th September 2009 you have what is called 'grandfather rights'

You need the 35 hour course.

If this doesn't apply to you, you are a 'New Driver'.

Check on the back of your drivers licence in column 10 next to C1.

If the date is after 10/09/09 (or their is no date next to C1) you need Initial Driver CPC click here for more...
Or click the PDF icon to download our guide and ensure you book on the correct course...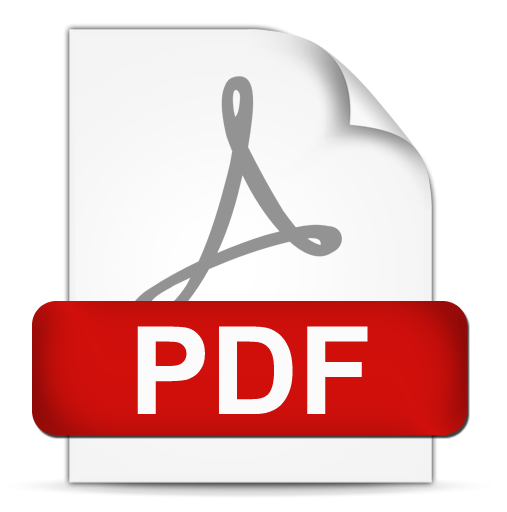 Ring 0191 5561004 for more details.
Please have your drivers licence to hand when you ring.

We are currently holding our price at £60.00 per day.
---
Details correct as of December 2018. Price is £60 per day (£300.00 if you need full 5 days).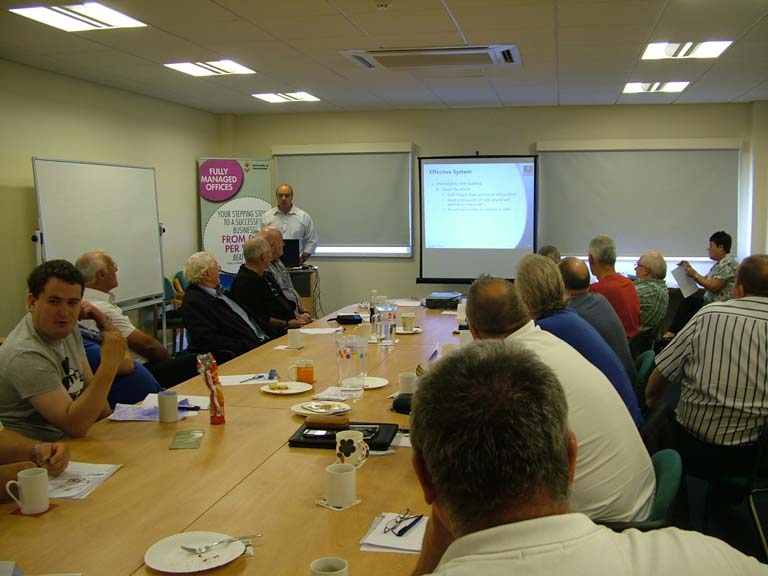 Here is a list of the Full 5 Day courses we have coming up in the next few months...

Our next Driver CPC Courses in the North East with spaces will be...

Monday 10th December to Friday 14th December 2018.
Monday 21st January to Friday 25th January 2019.
---
In the New Year we will be re-starting our Saturday courses at St Peters Gate in Sunderland.
The first Saturday in 2019 at St Peters Gate in Sunderland
will be Saturday 26th January 2019. 8am till 4pm
---
Monday 11th February to Friday 15th February 2019.
Monday 11th March to Friday 15th March 2019.
Monday 8th April to Friday 12th April 2019.
Monday 13th May to Friday 17th May 2019.
Monday 10th June to Friday 14th June 2019.
Monday 15th July to Friday 19th July 2019.
Monday 12th August to Friday 16th August 2019.
Monday 16th September to Friday 20th September 2019.
Call Gary or Judith to book in advance on 0191 5561004.

We are also now running Saturday courses across in Cumbria at The Hallmark Hotel in Carlisle more...


Click here for our other course dates.

We have got a simple 3 Step process on our website to allow you to book.
Or call us on 0191 5561004 Please have your drivers licence to hand when you ring.
...and we will guide you through it over the phone.
DEADLINE FOR DRIVERS WAS MIDNIGHT SEPTEMBER 9th 2014 - THE NEXT DEADLINE IS SEPTEMBER 9th 2019 (LGV) - OR 5 YEARS FROM WHEN YOU FIRST GOT YOUR D.Q.C. We are now into the final year before the next big deadline and as yet there is no big rush of drivers booking DCPC renewals, so that points towards an even bigger #brexitbottleneck !
However, drivers are reminded they can still attend a Driver CPC course to gain the 35 hours periodic training required. Once uploaded drivers then have to wait for their D.Q.C. to arrive in the post. This is sent direct to each drivers address detailed on their drivers license from the D.V.S.A. Drivers can expect to receive their D.Q.C. from the D.V.S.A. in Newcastle-upon-Tyne within 5-6 working days of attending the course. You do however have to have at least 7 hours training complete before you can create your online account (to view your uploaded hours online).

Before You Come On The (35 Hour Periodic Training) Course. Please Note Our Eligibility / Identification Check -

DVSA guidelines on the Gov.uk website states:

"Please be advised that the training provider should be checking before uploading your training on whether you are eligible. This means that they may ask for proof of acquired rights or driver cpc entitlement in the form of a licence and/or DQC. Every training provider has their own processes so they may ask you to provide this proof on the day of the course."

"they may ask for proof of acquired rights" which means to be eligible you need to check you have either:

C1 date on your drivers licence before 09/09/2009. (Column 10 reverse of card)

or

"or driver cpc entitlement in the form of a licence and/or DQC" If your C1 date is after 09/09/2009 you will need both your drivers licence and DQC, or even just the DQC on it's own. We as a company would only accept an in date DQC on it's own however.

Either way, if this is your second cycle of DCPC please bring your DQC as well as your licence.

"Every training provider has their own processes so they may ask you to provide this proof on the day of the course."

The key point there being "proof on the day of the course." We do this every day for this reason.

We are subject to unannounced audits from DVSA, JAUPT, and RTITB. We have had several. All successful, whereby we have applied the above procedure to their satisfaction. This also allows for a speedy turnaround of your new DQC and allows smooth and efficient upload of hours.

We also re-affirmed this during contact with their (DVSA) Accreditation & Compliance Specialist in December 2017.
Ring Gary on 07544 467347 or 0191 5561004 to get booked on to our next course more.. We are now planning future courses in 2018 and beyond in Newcastle, Leeds, Manchester and Sheffield. Simply fill in our Step 1 enquiry form. Please have your drivers licence to hand when you ring.

* From 4th June 2015 The price will revert to £60.00 per day (no Vat) included or charged meaning a 5 day course is £300.00. (no Vat). We have now de-registered for VAT and no longer include or charge this in our price. This is due to decrease in number of drivers attending courses now that deadline (and subsequent rush period) is passed and as a company we are now below VAT threshold.
Click here to view videos of one of our recent courses.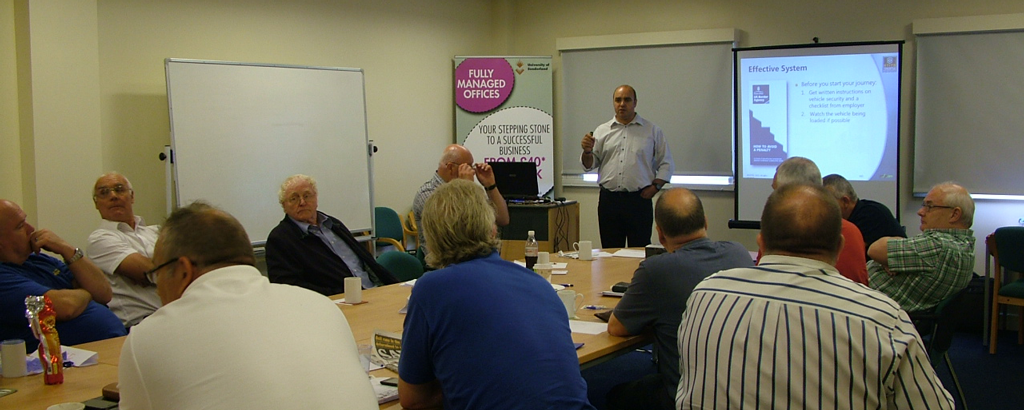 Our drivers on previous courses received their Driver Qualification cards the week after they came on the course! We always ask drivers who are completing their 35 hours periodic training to let us know when their DQC's arrive in the post (to them direct from the DVSA). And tieing in with previous courses the average turnaround was once again 4-5 working days.
35 Hours New Drivers Eligibility Check Help Line
Because we upload hours straight away (either that night or next workng day) the turnaround to get your DQC is very efficient when you book through us (a benefit over some other training companies where long delays have been known).
So what is on each day's course? Click on the icons below to find out. And remember their is no exam / test at the end. As long as you attend the full 35 hours you are guaranteed to 'pass' and gain your Driver Qualification Card.
So what happens after the course? Click on the icons below to find out more...
After you attend our course your certificates are sent out electronically via email as PDF's. But before that you will receive your Driver Qualification Card aprox 4-5 working days after completing your fifth day.
(This come to you direct from the DVSA after we have uploaded your hours). On the hundreds of previous courses we have ran the average turnaround is 4-5 working days. You can check your hours have been uploaded by us online at the Gov.uk website, but first you much log on (click on 'Your Hours' icon) and create an online account with DVSA who will then send you your log in passord.

We can take your booking over the phone. Or you can complete the 3 step process yourself online.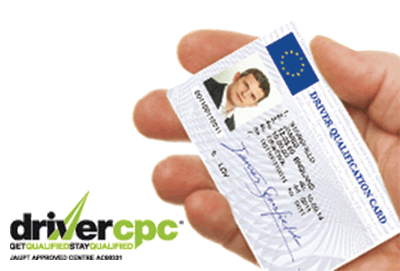 The process takes 10 - 12 minutes. We can take your registration form details from your photocard part of your drivers license.

Ring Gary or Judith on 0191 5561004 or call Gary on 07544 467347.
* This is an LGV Course. PCV Drivers who work driving both truck and bus can still attend this course however and gain their 35 Hours Periodic Training only if they have a Category C, C1 , C1E or CE on their licence.

We are UK DRIVER CPC NETWORK Ltd. We concentrate solely on the 35 hours of Periodic Training that drivers who already have either PCV or LGV entitlement are required to do every 5 year. We are here to find the best training solution for your business or organisation. Our trainers have been approved to deliver approved training courses for periodic training. Our aim whether it be an enquiry from an individual or a large logistics organisation is to provide the very best solution to meet your requirements.

The 3 main benefits to you in taking your Driver CPC sooner rather than later are:-
1. You will beat the undoubted 'bottleneck' of drivers and companies that are leaving it till the last minute!
2. You will beat any increase in prices when demand outstrips supply!
3. You will be more competitive in the marketplace for work as your competitors drivers will be tied up in the classroom!
What is Driver CPC?
The Driver CPC is for LGV and PCV drivers who drive professionally throughout the UK. It was been developed as a requirement of the EU Directive 2003/59, which is designed to improve the knowledge and skills of professional LGV and PCV drivers throughout their working life. After we leave the European Union drivers will still have to comply with D.C.P.C. as the 'Great Repeal Bill' will simply transfer former EU law into UK law the very next day after we exit. The Government is keen to have the same standards on the day we leave as we did previously. The bill will convert EU law into United Kingdom law allowing businesses to operate as they had before knowing the laws have not changed overnight. It will also provide protection for individual employees such as drivers who will still be protected from working excessive hours by the (W.T.D.) Working Time Directive. It is therefore highly unlikely that there will be any changes to D.C.P.C. for the foreseeable future.

There are two parts to the legislation: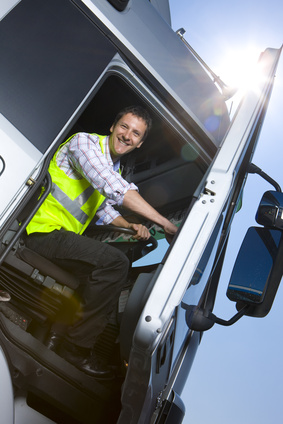 1.
35 Hour Periodic Training
. The 35 hours are classroom based theory. Complete the 35 hours satisfactorily and you gain your certificates, then you get your Driver Qualification Card sent to you direct from Driving & Vehicle Standards Agency and...
2.
Initial Driver CPC
. The Initial Qualification must be achieved by new LGV and PCV drivers along with their vocational licence to enable them to use their licence professionally.
Periodic Training; 35 hours of training every 5 years must be attended by all professional drivers.
Existing Drivers who held a vocational licence prior to the 10th September 2008 (PCV) or the 10th September 2009 (LGV) are exempt from the Initial Qualification.
This is known as "acquired rights".
All professional drivers (new and exisiting drivers) MUST complete a total of 35 hours Periodic Training every 5 years following their "acquired rights" or Initial Qualification to keep their Driver CPC valid.
DRIVERS MUST HAVE COMPLETED THEIR PERIODIC TRAINING BY: SEPTEMBER 2013 (PCV) OR SEPTEMBER 2019 (2nd CYCLE)
SEPTEMBER 2014 (LGV) OR SEPTEMBER 2019 (2nd CYCLE)
If you drive for a company or manage a company in the United Kingdom we can facillitate this training either at your premises or at one of our various locations around the country. We cover London, Birmingham, Glasgow, Leeds,
Sheffield
, Manchester, Liverpool, Newcastle, Cardiff, Edinburgh, Derby, Nottingham, Leicester, Sunderland, Bradford, Wakefield, Portsmouth, Southampton.
So whether you drive up and down the A690, across the M62, or down the A1(M) or around the M25 contact us today.
"What do I need to do to get started?" -
click here
and enter your details in our enquiry form.
Leaving Armed Forces Soon? (or already left?)

If you are currently serving in H.M. Armed Forces but looking to retrain for a Army resettlement grant / career in 'civvy street' you are welcome on one of our courses! We have had many delegates from Army and RAF bases (and Royal Marines!) across the UK attending our previous courses, and yes we can help you with the paperwork relating to your resettlement grant. We can also give guidance to ex servicemen and women who are looking to obtain funding through The Royal British Legion (or Civvy Street as it is now known). We can also help if you have passed your LGV test at Leconfield (or any other base for that matter) and need to complete the Driver CPC Modules (2+4) to get a job in civvy street more...
Also if you are looking for a job in the logistics industry contact us and we can even make an introduction to a recruitment agency for you!

In the meantime if you are looking for
website designers in Sunderland
why not try NRG Digital?
Registered Office: UK Driver CPC Network Ltd, St Peters Gate, Charles Street, Sunderland SR6 0AN