Enrolment Form
STEP 3: NOTES ON HOW TO FILL IN OUR ENROLMENT FORM
When you (or your driver(s)) come on the actual Driver CPC course you will find there is quite a bit of paperwork.
We have to do identity checks and we have to ask each driver to fill in registration forms on each day they attend with their drivers licence details etc.
This part of the process is optional (ahead of the course) but if you can fill in this enrolment form in advance of coming on the course that would be much appreciated - thank you.

So, either by filling in this enrolment form in advance or by completing on the day(s) of the course we must have this procedure in place before we register you on the course with the RTITB* Master Driver Registration Scheme (MDRS). For all delegates on the first module of the course we must have all driver details such as Driver License signature / Driver License number, etc and they all must match. Any discrepancies can mean that particular delegate is asked to leave the course.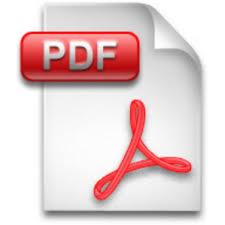 * You can submit your enrolment form electronically by clicking here. But please ensure you read the below instructions regarding each delegate on the courses' proof of identification and signature.
OR - if you prefer filling out on paper and faxing (or posting) to us .........

1.Click on the PDF Logo (above) on our website to download

2.Print out one copy of the form per driver
3.Fill in please in BLOCK CAPITALS
4.Each driver must then put his or her signature in the 'Driver Signature Box'.

You can either :-

Fax each form to 0191 556 1001 For The Attention of Gary Wilkie (Marketing Manager)
or pop the form in the post to Gary Wilkie, UK DRIVER CPC NETWORK Ltd, St Peters Gate, Charles Street, Sunderland SR6 0AN

( NO FORM - NO COURSE ! )

Either way this 'Driver Signature' on each form (and the Driver License number) will be checked against your actual signature on your Drivers Licence which you MUST bring with you on the first course you attend.

If you have a new photocard Drivers License this can act as identification also. (Please remember to bring both parts with you each day you attend.)

If you have an old paper Drivers License you must still bring this plus another form of photo identification, ideally a valid passport.
(DO NOT SIGN THE ENROLMENT FORM UNTIL FIRST DAY OF COURSE IF YOU FALL INTO THIS CATEGORY AS YOUR SIGNATURE NEEDS TO BE VERIFIED IN PERSON BY ONE OF THE ASSESSORS WHO WILL BE PRESENT)

Also (optional) - we have created a You Tube video showing how to check your Driver CPC hours online Part 1 of 2.

Part 1 shows how to log on to Driving Standards Agency website and create an account.

Part 2 will follow shortly once Paul Shorten our senior instructor receives his password (which is sent out to the address on your driving license).

By doing this you keep a step ahead so that when you come on one of our courses you can check after you have completed that your hours have been uploaded.

Once you have the full 35 hours of periodic training your Driver Qualification Card comes out direct to you from the D.V.L.A.
* Road Transport Industry Training Board

Last Updated: 20-05-13