Best Prices on Driver CPC Training Courses in the North East of England
Next Course May! Places still available! Monday - Friday come for the full week and get your full 35 hours periodic training more...

PLUS WE HAVE A SPECIAL OFFER RUNNING THROUGHOUT THE 2013 - WE ARE HOLDING THE PRICE OF OUR COURSE FEES! click here for more info
Click here to view videos of one of our recent courses.
We are North East Driver CPC Training brought to you by UK DRIVER CPC NETWORK Ltd. We concentrate solely on the 35 hours of Periodic Training that drivers who already have either PCV or LGV entitlement are required to do every 5 years (and by the two deadlines September 10th 2013 (PCV) and September 10th 2014 (LGV). We are here to find the best training solution for your business or organisation. Our trainers have been approved to deliver approved training courses for periodic training. Our aim whether it be an enquiry from an individual or a large logistics organisation is to provide the very best solution to meet your requirements.
The 3 main benefits to you in taking your Driver CPC sooner rather than later are:-

1. You will beat the undoubted 'bottleneck' of drivers and companies that are leaving it till the last minute!

2. You will beat any increase in prices when demand outstrips supply!

3. You will be more competitive in the marketplace for work as your competitors drivers will be tied up in the classroom!
What is Driver CPC?

The Driver CPC is for LGV and PCV drivers who drive professionally throughout the UK. It has been developed as a requirement of the EU Directive 2003/59, which is designed to improve the knowledge and skills of professional LGV and PCV drivers throughout their working life. There are two parts to the legislation:
To simplify your process to gaining your Driver CPC we have come up with one generic course for LGV and the same for PCV. Basically you select which course (either LGV or PCV) and we have one course for you!
The 35 hours are classroom based theory. Complete the 35 hours satisfactorily and you gain your certificates, then you get your Driver Qualification Card sent to you direct from Driving Standards Agency.
The Initial Qualification must be achieved by new LGV and PCV drivers along with their vocational licence to enable them to use their licence professionally.
Periodic Training; 35 hours of training every 5 years must be attended by all professional drivers .
Existing Drivers who held a vocational licence prior to the 10th September 2008 (PCV) or the 10th September 2009 (LGV) are exempt from the Initial Qualification. This is known as "acquired rights".
All professional drivers (new and exisiting drivers) MUST complete a total of 35 hours Periodic Training every 5 years following their "acquired rights" or Initial Qualification to keep their Driver CPC valid.
EXISTING DRIVERS MUST COMPLETE THEIR PERIODIC TRAINING BY:
SEPTEMBER 2013 (PCV)
SEPTEMBER 2014 (LGV)
Click here to view videos of one of our recent courses.
If you drive for a company or manage a company in the North East of England we can facillitate this training either at your premises or at one of our various locations around the North East region. We cover Northumberland, Newcastle, North Tyneside, Hexham, Gateshead, South Tyneside, Sunderland, Washington, Durham, Peterlee, Hartlepool, Stockton, Darlington and Middlesbrough. And soon we will be rolling out our Driver CPC courses out across the UK!
So whether you drive up and down the A690, across the A66, or down the A1(M) or whether you are a company or individual looking for the best prices on CPC courses contact us today!
"What do I need to do to get started?" - click here and enter your details in our enquiry form.
Leaving Armed Forces Soon?
If you are currently serving in H.M. Armed Forces but looking to retrain for a career in 'civvy street'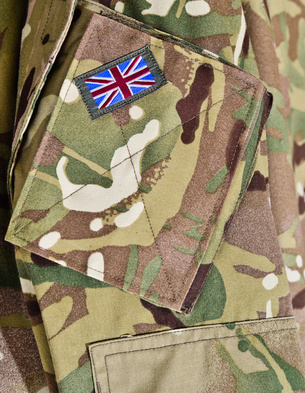 you are welcome on one of our courses! We have had several delegates from Caterick Garrison and RAF Leeming and more enquiring about our 2013 courses, and yes we can help you with the paperwork relating to your resettlement grant.
You will need to follow the Step 1 to 5 process in the ususal way and claim back the course fee through the M.O.D.
UK Driver CPC Network Ltd, St Peters Gate,
Charles Street, Sunderland SR6 0AN (Find Us)
Last Updated: 19-05-13